General Details
UL-GS-F series fiber laser marking machine has compact design, inside air cooling system to minimize the power consumption, 100000 hours maintenance free.
Mark on metal and various non-metal surfaces; especially meet the requirement of high precision. Widely used in electrical components, hardware, tools, integrate circuits(IC), electric appliance, communication equipment, precise machinery, glass frames, clocks and watches, jewelry and decorations, auto parts, plastic buttons, building material, PVC pipes and medical instrument industry, etc.
Features
1. Integrated structure with Auto focusing technology and easy operational design.
2. Enhanced stability. Give the user best usability & reliability, high speed, plus high precision and accuracy.
3. Beam quality is much better than traditional solid-state laser marking machine, the diameter of focusing spot is less than 20um. It is very suitable for precision marking job.
4. No need any special maintenance, long working life design.
5. High marking speed, It is 2-3 times fast than traditional marking machine.
6. Powerful marking software. It is compatible with file generate from coreldraw, AutoCAD, Photoshop, etc; support PLT,PCX, DXF, BMP format; SHX , TTF font can be used directly ;it also supports automatically coding, printing serial number, batch number, date, bar code, 2D bar code, number jumping automatically, etc.
Technical Specification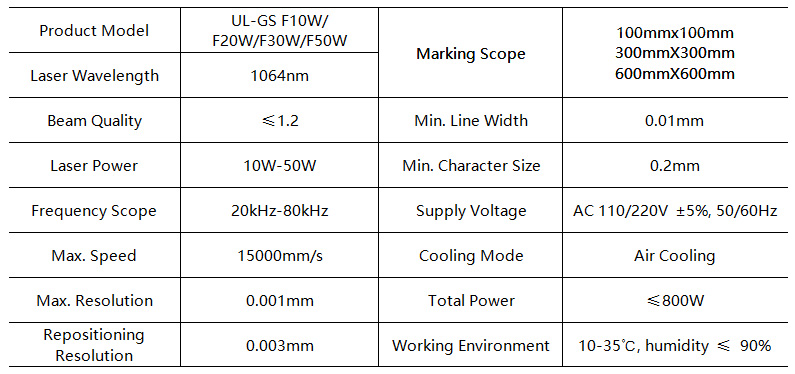 Applicable Material / Application